A nomad searching for home
Joined

May 29, 2009
Messages

35,413
Likes

111,456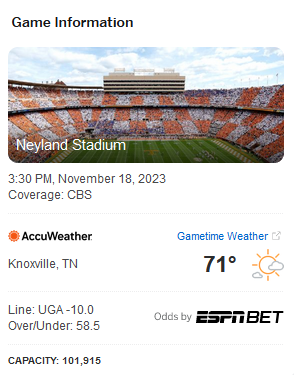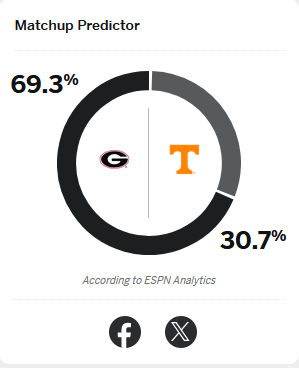 Only the old timers around here will get this 13 year classic reference, but we must edumacate the childrens.
_______________________________________________________________
These is some of the reasons we gone whip Georgias ass this year
1. They sorry ass hell.
2. Mark Rich is a damn idiot and he has compiled a staff of damn fools. Ole Dooley wouldnt consider a single one of em for even a water boy position. Them damn jokers couldnt even cut the grass at Tennessee.
3.They team is soft and many of them is prolly sissies.
4.They quarterback is a freshman and he is short as hell.
5.They running back Caleb King aint gone stay healthy.
6. They defense is new and that Grantham fella aint never been no count as a coordinator no where.
7. They secondary is sorry as hell and they couldnt intercept a pass if you tossed it right to them underhanded. Them damn dogs will be last in the country in turnovers again.
8. Our team is more talented as ussual.
9. Them boys is afraid of the mighty T and all it stands for.
10. They mascot and they cheerleaders is ugly.
11. They fans is stupid and Athens is a ****hole.
12. Tennessee is a better state.
13. Coach Dooley is a damn smart genius and is gone out trick coach Mark Rich with his mind.
14. Our boys is better players and is tougher.
15. We took all they best recruits last year, Rodgers, Neal, James and them sissies feelings is hurt about it.
16. Chuck Smith is clearly gone be the best assistant on the field that day.
17. Our dog is more better and Rocky Top bad ass and will be played all damn day long.
18. Most importantly we always WHIP THEY ASS!!!
My prediction is 39-5 VOLS.
If I left anything out yall please add it and as always how bout them VOLS!!!
__________________________________________
Prediction:
It didn't work out great in 2010 and it won't work out great this year. Without injuries and coming off of an absolute failure at Mizzou, I like this game's setup. However, we are thin at WR, beaten up elsewhere and we just played awful. This is a game where you have to give your best shot and get some bounces. Tennessee has a punchers chance, but they aren't the logical choice to win this game. It's 4:34 in the morning, and I'm about to drive down to Knoxville (anyone got tickets?)
TN 20
GA 37