The University of Texas at El Paso
- founded in 1914 as a school of mines and metallurgy. It is the second-oldest academic institution in the UTexas system. UTEP is the home of the Sun Bowl, one of the oldest continually-played bowl games in the country (sponsor-named the Hyundai Sun Bowl since 2010).
El Paso is in the far western corner of Texas, right up against the borders with Mexico and the state of New Mexico. It is the American sister city to Juarez, just across the Rio Grande.
About 80% of UTEP's student population is Mexican-American. According to the university's Wikipedia page, that's the second highest majority in the US, behind only Texas-Rio Grande Valley (UTRGV).
<-- that's the UTEP campus; you can see the Sun Bowl, center-of-photo
The mascot is the UTEP Miner. During kickoffs, students and alumni will raise one hand with thumb and pinky extended to represent a miner pickaxe [looks a lot like Hawaii's "hang loose" sign to me, but what do I know?]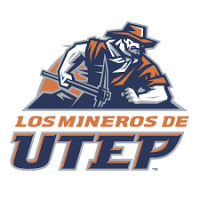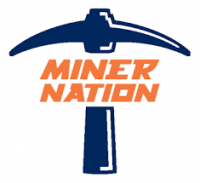 UTEP doesn't have a lot of claim to fame for football, but did win the NCAA Men's Basketball Championship in 1966. UTEP has won seven Men's Cross Country championships, and seven Men's Indoor Track and Field Championships (plus one Outdoor championship) as well.

Notable alumni: F. Murray Abraham (Oscar-winning actor of
Amadeus
fame), Nate Archibald (NBA hall of famer), Bob Beamon (olympic gold medalist in track), Fred Carr (NFL hall of fame), Antonio Davis (NBA all-star), Sam Donaldson (ABC News), Hector Guerrero (WWF wrestler), Jack Handey (Saturday Night Live), Tim Hardaway (NBA all-star), and Mia Khalifa (porn star)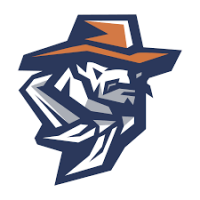 The school's colors are orange, white, and blue (sometimes with silver accent).
Last edited: