Joined

Feb 22, 2016
Messages

6,183
Likes

6,736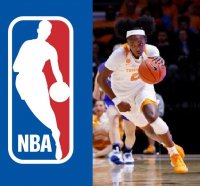 KNOXVILLE, Tenn.
-- No. 22/23 Tennessee (10-2, 0-0 SEC) opens Southeastern Conference action and plays its first game of 2020 on Thursday evening, hosting Missouri (3-10, 0-0 SEC) at Thompson-Boling Arena. Tip-off is slated for 5:02 p.m. ET. This will mark the 13th meeting between these programs, with the Lady Vols leading the series, 9-3. Missouri makes its way to Knoxville following a disappointing non-conference result. The Tigers stand 3-10 and are trying to snap a four-game losing skid. Mizzou is seeing its first action since dropping a 58-51 decision to Illinois in Columbia on Dec. 20 in the annual "Braggin' Rights" game. With Missouri's blessing, Tennessee moved its tip to 5 p.m. ET to avoid a direct conflict with the Vol football team's 7 p.m. ET appearance in the TaxSlayer Gator Bowl.
RECAPPING OUR LAST GAME
Sophomore Rae Burrell logged her second career double-double to lead UT to an 88-38 victory over Howard on Sunday afternoon in Thompson-Boling Arena.
With a crowd of 9,269 looking on, Burrell led Tennessee (10-2) in scoring with 18 points while grabbing a career-high 12 boards.
Freshman Jessie Rennie also had a career day, enjoying a 5-of-7 afternoon behind the arc for a career-best 16 points.
Junior Rennia Davis and freshman Jordan Horston were also in double figures for the Big Orange with 16 and 14 points, respectively.
Howard was led by junior Jayla Thornton who finished with nine points and two rebounds.
NOTES FROM THE LAST GAME
Rennie Finding Her Groove: Freshman Jessie Rennie went 3-of-4 from behind the arc in the first half against Howard and finished 5-of-7 on the day to set a new career high of 16 points. After hitting just 3-of-15 in her first eight contests as a Lady Vol, she has hit 64.3 percent in the last four, going 9-of-14 from behind the arc.
Balanced Attack: Tennessee had four players manage double-digit scoring against Howard (Burrell, Rennie, Horston, Davis) and 10 of UT's 11 active players scored at least two points. UT has had four or more players score 10+ points in five different games this season.
Big-Time Bench Points: The Lady Vols' bench poured in 45 points, accounting for more than half of UT's total and outscoring the entire Howard team by seven points.
Burrell Bringing the Heat: Rae Burrell continues to come off the bench and contribute high numbers for the Lady Vols, leading the team in scoring for the second-straight game. In her 28 minutes against Howard she scored 18 points and set a career high with 12 rebounds to record her second career double-double. Through 12 games she has put up double figures in six contests and has led the team in scoring on five occasions.
Turnovers = Points: Tennessee scored a season-high 27 points off turnovers vs. Howard, and UT yielded a season-low seven points off its own turnovers.
TENNESSEE TOPICS
UT ranks in the top 10 nationally in nine statistical categories, including No. 1 in defensive rebounds per game (35.1), rebound margin (16.3) and rebounds (627); No. 2 in field percentage defense (29.2) and rebounds per game (52.25); No. 3 in blocked shots (80) and blocked shots per game (6.7); No. 8 in offensive rebounds per game (17.2); and No. 10 in three-point field goal percentage defense (23.5).
The Lady Vols are allowing opponents only 29.2 percent shooting from the field and have allowed only No. 1/1 Stanford (42.6) to shoot better than 36% this season. Seven opponents have failed to shoot 30 percent vs. Tennessee.
Tennessee has outworked 10 of 12 foes on the glass this season and has a +16.3 rebound margin that ranks No. 1 nationally through the game vs. Howard.
UT is pulling down 52.2 rebounds per contest while allowing 36.0. The Lady Vols' per game total ranks No. 2 in the nation and No. 1 in the SEC.
Tennessee's bench is averaging 29.6 points per game, which is tied for second in the league with Mississippi State. Alabama is first at 34.7, while Missouri is sixth at 23.4.
Tennessee has shot for a higher percentage from the field in every game except for the Texas and Stanford match-ups, in which the Longhorns knocked down 36.2 to UT's 30.6 percent and the Cardinal prevailed, 42.6 to 27.8. UT shoots 44.3 from the field for the season.
Tennessee has recorded 16 or more assists in every game but one this season (Stanford, 7) and has tallied 20 or more in three of the last four contests.
The Big Orange women have won the opening tip in all 12 games, with Lou Brown leading the Lady Vols with three game-opening buckets for her team.
UT is 14 of 32 (43.8 percent) from the three-point arc over its last three games, knocking down a season-best 46.1 (6-13) vs. Portland State and connecting on eight of 19 (42.1) in the contest vs. Howard on Sunday.
LADY VOLS TRENDING
Junior Rennia Davis is averaging double figures in points (16.5 ppg.) for the third straight year. If she averages 10+ in 2019-20, she'd become the 24th Lady Vol to do so in three different seasons. It's worth noting, only 12 players have averaged 10+ points four times while at UT.
Rennia Davis (16.9), sophomore Rae Burrell (11.5) and freshman Jordan Horston (10.8) are averaging double figures in points during Tennessee's 10 victories. In the Lady Vols' two losses, only Davis is scoring in double figures, averaging 14.5 ppg. Burrell and Horston averaged 7.0 and 6.0 ppg. in the setbacks.
Sophomore guard Jazmine Massengill is one of the nation's best at taking care of the basketball, as confirmed by her assist-to-turnover ratio. She ranks No. 10 in the nation and No. 1 in the SEC at 2.89 to 1. She has tallied 52 assists vs. 18 turnovers, including a career-high 10 dimes vs. Portland State.
Freshman Jordan Horston had six assists vs. Howard, bringing her season per game average to 4.7 and her total to 56 through 12 games. She is No. 8 nationally among freshmen in assist average.
Horston has scored in double figures in three of the last four games, hitting 10 vs. Colorado State, nine vs. Stanford, 20 vs. Portland State and 14 vs. Howard.
Rae Burrell has scored in double figures six times this season coming off the bench, including 21 and 18 in her last two outings. She added 12 rebounds to her 18 points vs. Howard for her second career double-double.
UT's freshmen are not shy about contributing. Jordan Horston leads the team in assists (56) and steals (20) and is second in three-pointers (15). Tamari Key is tops in blocks (23) and field goal percentage (.588) among starters, and Emily Saunders has the best field goal percentage (.684) among reserves.
Tamari Key is averaging 1.9 blocks per game, which ranks 54th nationally and No. 6 in the SEC. She is No. 8 nationally among freshmen and No. 2 in the league behind South Carolina's Aliyah Boston.
ABOUT MISSOURI
Missouri was picked by the media and the SEC coaches to finish ninth in their preseason polls.
The Tigers returned two starters and eight letterwinners from last year's squad that finished 24-11 overall and 10-6 in the SEC to tie for fourth place.
Mizzou is led by Robin Pingeton, who is 174-129 in her 10th season at the school and 509-286 in her 25th year as a head coach.
Senior guard Amber Smith (13.5 ppg.), freshman forward Hayley Frank (12.5 ppg.) and freshman guard Aijha Blackwell (11.6 ppg.) lead the attack.
RECAPPING MU'S LAST GAME
Missouri (3-10, 0-0 SEC) was defeated by Illinois (9-2, 0-0 Big Ten), 58-51, in a Braggin' Rights contest on Dec. 20 in Columbia. The loss marked the end of non-conference play for the Tigers.
MU entered the final stanza down nine and was able to shave only two points off that deficit before falling by seven.
Freshman guard Aijha

Blackwell

led Mizzou, matching a career best with 21 points by hitting 7-of-15 shots from the field.
The Tigers had no other players scoring in double figures, as they shot 37.5 percent from the field and committed 21 turnovers.
Blackwell and Hannah Schuchts led MU with eight rebounds apiece.
THE LAST TIME WE MET MIZZOU
Tennessee earned a hard-fought victory over Missouri on Feb. 17, 2019, coming from four points down in the final stanza to claim a 62-60 triumph in front of a crowd of 8,559 in Mizzou Arena.
Sophomore forward Rennia Davis logged her 17th career double-double with 16 points and 11 rebounds for UT (17-8, 6-6 SEC).
MU (19-8, 8-5 SEC) was led by Amber Smith with 14 points and five rebounds. Sophie Cunningham and Cierra Porter were close behind with 13 apiece.
+++++++++++++++++
VolNation:
Records go out the window once SEC play starts. Teams with no wins, start this important facet of play with a clean slate. Mizzou's record is 3-10,, Ours is 10-2 but both of us have a 0-0 record in conference. And they know that. We're playing a very dangerous team.
A team looking for a signature win to take pressure off of the team and org.
A win against Tennessee will keep give them a gold star.
They, like Howard, are all about guard play and shooting long range.
Troupe, Smith, Roundtree, Schuchts can all score but their heart is Blackwell
Last year:
Refs called the game to Mizzou's advantage.
Mizzou hit the lane continuously. No one in our paint took on the chargers
We missed a ton of bunnies
We had 12 turnovers to 4 assists in the first half
Our man-to-man defense overall was not on this year's team;s level. With the emergence of Rennia and Jazmine as shutdown defenders, we now have four (Horston and Burrell) who could guard anyone.
We struggled for leadership last year.All of our "leaders" last year could disappear ,,for games and even spans of games
Many differences this year starting off,,
This year:
Defensively we are miles ahead of last year. In both zone and man we have less lapses and more players willing to play lock-down defense..Rennia/Jordan/Rae/Jazmine can all "quarry prey" like only Meme seemed to be able to do last year
Key, KK, and Saunders Give us low-post presence
It feels like we have more than just a figurehead on the bench with Coach K,,,SHe's already proven she'll take a tech for the team!
Shooters much more freedom in their strokes. They're not called out and criticized for "bad shots" likelast year so they are in a better mental environment to succeed.
Playmakers are able to use their entire set of skills. Yes there are traditionalists who will never accept female making an over the shoulder-drop pass. But when it happens, :
It;s beautiful, and
they're oohing and awwing with the rest of us
Lady Vols 82 Missouri 66 ( Final LV 77 Mizzou 66)
Coach J
Last edited: