PICK'EM FORMAT THIS WEEKEND - RUN DIFFERENTIAL for the weekend​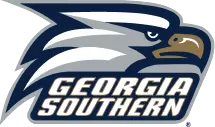 ​
Georgia Southern looks to build on its division-winning performance with a strong, physical position group. Rodney Hennon's club has the ability to be much improved both offensively and defensively with more options off the bench. The staff is also confident in the talent on the pitching staff. There will be returnees filling different roles. How they handle these roles and how quickly they define these roles will be important to the Eagles' success.
In 2020 the Eagles were just finding their groove before the pandemic shut down the season. Georgia Southern was 11-5 on the season, fresh off a sweep of No. 3 Georgia and carried a seven-game winning streak into the opening weekend of conference play.
Currently the Eagles hold the sixth-longest active winning streak in college baseball entering opening weekend on Feb. 19. First pitch is scheduled for 4:00 p.m. from J.I. Clements Stadium against No. 19 Tennessee.
The Sun Belt Conference also revealed its 2021 Preseason Players of the Year as well as the All-Conference Team. Senior right-handed pitcher
Jordan Jackson
was one of three starting pitchers to make the team.
Georgia Southern Schedule,
https://gseagles.com/sports/baseball/schedule
Georgia Southern Roster,
https://gseagles.com/sports/baseball/roster
__________________________________________________________________________________________
UT -18.5
doesn't matter if we lose a game(s) or if the weekend series is shortened
Simply Reply Over or Under
NO DOUBLE UP
IF PICKED CORRECTLY, 3 POINTS WILL BE AWARDED​
Rules are simple and may change without notice:
1. Simply pick how the Vols will fair during the weekend series or weekday game
2. Reply with OVER or UNDER
3. At the end of the season (tournaments included) a winner will be selected by their correct predictions and awarded a special prize on behalf of OldTimer and not to exceed OT's allotted budget
4. All predictions must be submitted by the 1st pitch of the 1st Game, any edits after the start of the game will result in a disqualification for that Series or Game and points will be deducted
5. You do not have to play every week, total points won will win
6. Point system may be changed at my discretion at any time
7. More rules may be added at my discretion
8. No wagering, 2021 Pick'em is for the enjoyment of the Volnation forums.
9. Disputes will be handled by a 3 person panel: Me, Myself and I
10. And stay 6' apart.......
Again, if there is an EDIT after the game starts on your post, your prediction doesn't count and points will be deducted at OT's discretion
Point System for this week:
3 Points award if picked correctly​
Pick with your gut and not your heart!!! - OT