Joined

Feb 22, 2016
Messages

13,269
Likes

20,614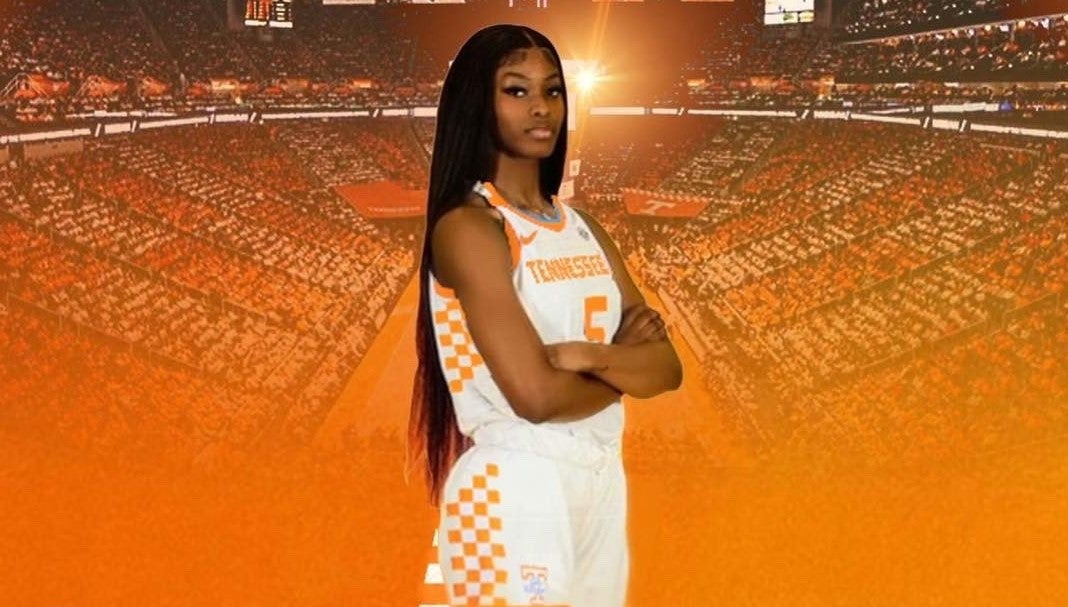 Vs
Thompson-Boling Arena
|Knoxville, TN
Jan 15 (Sun)
1:00 P.M. ET
SEC
SEC Network
Lady Vol Network
From HOOPS CENTRAL:
Tennessee (13-6, 5-0 SEC) will wear Summitt Blue uniforms on Sunday for the first time in the modern era, as Georgia (13-6, 2-3 SEC) comes to Thompson-Boling Arena for a 1:03 p.m. ET matinee.
The Lady Vols and the Lady Bulldogs will meet for the 73rd time in a series that dates back to 1969, with UT holding a 53-19 advantage after winning in Knoxville last season in Athens, 63-55.
Through five games, UT remains tied atop the SEC standings along with South Carolina, LSU and Ole Miss, while Georgia stands alone in eighth place.
Kellie Harper
's squad enters on a six-game winning streak and has been victorious in 11 of its past 13 contests, with its only two losses coming vs. (then) No. 9/9 Virginia Tech (59-56) on Dec. 4 and at No. 2/2 Stanford on Dec. 18 (77-70).
On Thursday in College Station, Tennessee stayed unblemished in league play by taking care of Texas A&M (5-10, 0-5), 62-50, with
Rickea Jackson
firing in 22 points, while
Jordan Horston
chipped in 12 points and
Tess Darby
contributed 10 points and a career-high eight rebounds. Tennessee improved its record on the road to 3-2 this season, including 3-0 in league play, after dropping its first two away games of the year at top-three ranked teams Ohio State and Stanford.
The Lady Vols traditionally have been hard to beat at Thompson-Boling Arena with a 90-percent winning percentage there over 36 years, and this season has been no exception. The Lady Vols bring a 9-2 mark on The Summitt into Sunday's matchup with UGA, with the only losses there coming vs. Indiana and Va. Tech.
Following a 7-0 start this season and 11-3 non-conference record, Georgia has dropped three of its last five contests since SEC play began. On Thursday in Athens, Georgia struggled to 39-percent shooting, including nine percent from three-point range, and surrendered a 14-5 edge on fast break points in dropping a 66-58 decision to Ole Miss. A 22-14 first quarter by the Rebels was the difference, as the teams played each other even the rest of the way.
THE LATEST FROM THE LADY VOLS
Horston Named TSWA Women's Basketball Player Of The Week
ESPN's College GameDay Headed To Rocky Top For Lady Vols Vs. UConn Matchup
Lady Vols Sink Commodores, 84-71
Horston Double-Double Seals UT Win Over Mississippi State, 80-69
Jackson Earns First-Ever SEC Player of the Week Nod
Tennessee Rolls Over Crimson Tide, 89-76
Jackson's Gem Propels Lady Vols Past Gators, 77-67
Lady Vols Race Past Terriers, 92-53
Tennessee Drops Thriller At No. 2/2 Stanford, 77-70
The Scoop On Summitt Blue Uniforms
In conjunction with the 50th anniversary of Title IX, Tennessee Athletics' updated brand standards renamed the blue accent color historically associated with the Lady Vols "Summitt Blue."
Four teams are debuting the Summitt Blue uniforms during the 2022-23 academic year – a collection dubbed the "Summitt Legacy" series.
Summitt Blue stands alongside "Smokey Grey" and "Dark Mode" (formerly Anthracite) as the three accent colors on Tennessee Athletics' official color palette.
"Tennessee's history as a worldwide leader in women's athletics, along with the Lady Vols' unique legacy of excellence are traditions we are proud to celebrate," Tennessee Vice Chancellor/Director of Athletics Danny White said. "As some of our teams recently saw their new Summitt Blue uniforms for the first time, they reacted with a joy and enthusiasm that I hope will extend to our fans and proud alumni."
The first version of the Lady Vols' blue accent color appeared in 1968 when Joan Cronan set out to obtain jerseys for the women's basketball team. At the time, no company offered an orange uniform, so Cronan opted for Columbia blue uniforms with orange lettering when the Lady Vols played at home.
Later, when orange uniforms became available, Tennessee switched to the traditional orange jerseys but a touch of Summitt Blue has remained.
Blue also has appeared on Tennessee men's uniforms in the past, as the men's basketball program used a shade of blue as an accent color on its jerseys during the head coaching tenure of Ray Mears in the 1960s.
The 2022 Tennessee football team wore accessories during the home game vs. UT Martin. In addition to commemorating the anniversary of Title IX, the Summitt Blue color honored longtime Lady Vols head coach and innovator in the sport of basketball, Pat Summitt. UT Martin served as the alma mater for the iconic Tennessee head coach.
Game Promotions
Sunday vs. Georgia is the Kids Takeover TBA presented by KOC. Purchase the Kids Day Out ticket package and enjoy a pregame event and meal at the Women's Basketball Hall of Fame. Then come and watch the Lady Vols take on Georgia.
Weekend Family 4 Pack Deal: Get four tickets & four $10 concession vouchers starting at $72 (plus tax/fees).
Purchase a pink shirt from Orange Mountain Design and receive a free ticket to the Play4Kay game vs Vanderbilt on Feb. 12. Proceeds from the shirts will be donated to the Play4Kay Foundation.
Ticket packages are available at AllVols.com.
Broadcast Information
Sunday's game will be televised on SEC Network, with Eric Frede (PxP) and Christy Thomaskutty (Analyst) on the call.
All of the games included in the ESPN package (ESPN, ESPN2, ESPNU) will be available through WatchESPN, accessible online at WatchESPN.com, on smartphones and tablets via the WatchESPN app, and streamed on televisions through Amazon Fire TV, Apple TV, Chromecast, Roku, Xbox 360 or Xbox One to fans who receive their video subscription from an affiliated provider.
The contest also can be heard on Lady Vol Network stations and by audio stream, with Brian Rice on the call and Andy Brock serving as studio host.
A link to the live audio stream can be found on the Hoops Central page or the schedule on UTSports.com.
For a list of Lady Vol Network affiliates, please click on the Fans tab at the top of UTSports.com, select Vol Network and then click on the Vol Network Affiliates tab.
Air time for games on the Lady Vol Radio Network generally occurs 30 minutes prior to tip-off.
The Lady Vol Network broadcast also can be heard frequently on satellite radio via SiriusXM and the SXM App. but will not be available this game.
Familiar Faces In Different Places
Tennessee sophomore Jillian Hollingshead was a member of the Georgia women's basketball program last season before transferring during the offseason to the Lady Vols after her former coach, Joni Taylor, took the head coaching job at Texas A&M.
Hollingshead, who battled injuries in 2021-22, didn't play in the game in Athens on Jan. 23, 2022, when UT prevailed 63-55 and improved to 18-1 overall and 7-0 in the SEC.
The 6-foot-5 forward did record a career-high nine rebounds along with four points and two steals against her former coach (Taylor) and her Aggies on Thursday night in College Station, as Tennessee stayed unbeaten in league play at 5-0 with a 62-50 triumph at Reed Arena.
UGA's new head coach, Katie Abrahamson-Henderson, may be familiar face to UT women's basketball observers.
"Coach ABE," as she is known, came to Athens following six seasons as the head coach at the University of Central Florida (UCF).
Her Knights lost only four times a year ago en route to American Athletic Conference regular-season and tournament titles and a NCAA Second Round bid, and one of those setbacks came at the hands of Tennessee in Orlando, 49-41, on Nov. 12 in the Lady Vols' third game of the season.
Prior to that, she was at the University at Albany and brought her sixth and final team from that program to Knoxville on Nov. 27, 2015, when the Lady Vols defeated the Great Danes, 63-55, during a season in which Abrahamson-Henderson also took that school to America East regular-season and tourney titles on its way to an NCAA Second Round showing.
As a highly-regarded high school recruit from Cedar Rapids, Iowa, Katie Abrahamson spent two seasons playing basketball for Andy Landers at Georgia from 1985-87 before finishing in her home state at the University of Iowa and graduating in 1990.
Common Threads
Kellie Harper and Katie Abrahamson-Henderson share the distinction of each playing in the SEC as well as serving as head coaches at Missouri State.
Harper played point guard for Pat Summitt and led Tennessee to three NCAA titles during a career spanning from 1995 to 1999 before holding the head coaching job at Missouri State from 2013-19.
Playing two years at UGA for Andy Landers from 1985-87, Abrahamson-Henderson went on to lead MSU from 2002-07.
Tennessee Director of Athletics and Vice Chancellor Danny White was the A.D. at UCF from 2015-21 and has been the Vice Chancellor and Director of Athletics at Tennessee from 2021 to present.
UCF assistant coach Nykesha Sales played at UConn from 1994-98 and left Storrs as the program's all-time leading scorer.
Sales' and Harper's playing careers overlapped, with Sales winning an NCAA title at UConn as a freshman in 1995 and Harper claiming three straight from 1996-98 from her freshman through junior seasons. The battles between the schools at that time were epic events in women's sports that drew in even casual sports fans.
Looking Back At The A&M Game
Tennessee took a gritty 62-50 victory on the road at Texas A&M on Thursday night to claim its first win in Reed Arena since 2014 and stay unbeaten in Southeastern Conference play.
Senior Rickea Jackson led the Lady Vols (13-6, 5-0 SEC) with a game-high 22 points. Senior Jordan Horston turned in 12 points, while sophomore Tess Darby finished with 10 points and career highs of eight rebounds and four steals.
The Aggies (5-10, 0-5 SEC) were led by Sydney Bowles and Aaliyah Patty who each recorded 12 points.
Sniping And Swiping
Tess Darby knocked down two treys against TAMU, marking the 11th game this season in which she's hit multiple treys.
She also finished the game with four steals, tying her career high set in the previous game at Vanderbilt
She now has 16 steals on the season with half of those coming over the last two contests.
Rickea In Conference
Rickea Jackson led Tennessee in scoring at Texas A&M with 22 points on the day.
She has now finished with 20 or more points in four of five SEC games and is averaging 22.6 points against conference foes.
Taking Advantage In The Paint
Tennessee got 44 of its 62 points in the paint, outscoring the Aggies by 32 there.
UT has come out on top in paint production in 17 of 19 contests.
What's Next?
Florida comes to town for the annual "We Back Pat" game on Jan. 19. Tip-off is set for 6:32 p.m. ET.
The game will be streamed on SECN+.
UT/UGA Notes
The Lady Vols are 23-5 in Knoxville, 16-3 at neutral sites and 14-11 in Athens vs. the Lady Bulldogs.
Tennessee is 1-3 vs. UGA in overtime games.
The Lady Vols have a 14-3 postseason record against Georgia after winning in the 2015 SEC quarterfinals.
This is Kellie Harper's fifth meeting with UGA as a head coach. She was 6-2 vs. the Lady Bulldogs as a player (1995-99) and is 2-2 as coach.
UT beat Georgia, 83-64, in the 1996 NCAA title game in Charlotte to begin a run of three straight crowns.
Tennessee (18) and Georgia (7) rank No. 1 and No. 2 in SEC regular season championships.
A Look At The Lady Bulldogs
Diamond Battles (13.8) and Brittney Smith (12.5) lead in scoring, while Javyn Nicholson averages 6.9 boards.
UGA limits foes to 38.9 FG% and 57.5 ppg.
It averages 10.4 spg. and forces 20.6 TOs per game.
UGA's Last Game
Ole Miss defeated Georgia, 66-58, on Thursday evening in Stegeman Coliseum.
Brittney Smith led Georgia (13-6, 5-0 SEC) with 18 points and 10 boards, while Diamond Battles added 16 points.
Last Meeting Between UT, UGA
No. 5/6 Tennessee won its fifth AP Top-25 contest of the year on Jan. 23, 2022, defeating No. 13/13 Georgia (15-4, 4-3 SEC) in Stegeman Coliseum, 63-55.
UT (18-1/7-0 SEC), the only team undefeated in league play, posted its best start since 2007-08.
Junior Jordan Horston turned in 19 points and 11 rebounds for the Lady Vols. Rae Burrell added 13 pts.
Jenna Staiti (16) and Que Morrison (14) led UGA.
Massey put this contest at 69-64 TN
@Coach Jumper TN 65-58