"We're right there, and I'm not going to give up on this basketball team." HOLLY
RIGHT THERE? what are you talking about?
40 L's in 119 games - will be 41 of 120 after ND
30-24 SEC record 3+ years
EVIDENCE OF DELUSION
"I think Pat would be proud of us and how we fought,"
Warlick said.
"We're in a tough situation today. I told the kids that what I've learned from Pat is in tough times, you lean on each other. I thought we did that today.
THE TEAM ONLY HAS EACH OTHER - THEY HAVE NO COACH TO LEAN ON
PAT WOULD HAVE BEEN APOPLECTIC - the performance was abysmal including effort. But much of it was due to incompetence in the coaching staff. Tough times? Pat personally went through a tough time at the end but her teams never had a "tough time" like this.
HER TEAM hasn't been listening to all the negativity.
"I have confidence in them and confidence in my staff,"
Warlick said.
"All the noise that we're hearing, those kids have blocked everything out, and they're playing with a lot of heart. That's all I can ask."
THE NEGATIVITY ISN'T AROUND THE TEAM - IT'S ALL AROUND HOLLY WARLICK
and "CONFIDENCE"? your confidence in them is immaterial - THEY HAVE NO CONFIDENCE IN YOU.
We just haven't gotten it done
,"
Warlick stated.
"We're not supposed to beat Notre Dame (Thurs), but that doesn't mean we're not going to prepare and fight and put our kids in the best opportunity to win.
Like Missouri, Ky, UGA, Bama, and Arkansas? Is she saying she put the team in the 'best opportunity to win"? REALLY? That was her best?
TEAM RECORDS before this season
MISSOURI 8-2
KENTUCKY 55 - 11
UGA 51-16
BAMA 49 - 6
ARKANSAS 30 -3
Since HOLLY FOLLY took over we are 29 - 16 vs these 5
Lady Vols had a combined 26 losses over 30 plus years to these teams. Now we have 16 losses more with Holly Folly.
YOU CAN'T MAKE THIS STUFF UP. After reading these comments and recalling why I quit listening early in the Folly's HC career, I've come to the conclusion the stress has had a detrimental effect on her mind. I think she is actually delusional and needs some professional help.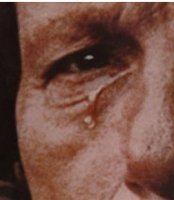 IN MEMORIUM - LADY VOLS BASKETBALL
1972-2012
Now the WALKING DEAD
Last edited: